Loren Nicole for Muzo
Winter 2020
"When Muzo approached me to design a capsule collection, I knew I had to created pieces that told the story of Muzo, of Spanish colonialism and pre-columbian history."
Loren Teetelli
each jewel sculpted by hand
(click sound bar to play audio)
Alluring Beauty
Tales of exploration, mythical crystals and sunken Spanish galleons are only a small portion of the stories surrounding Muzo emeralds.
The Lost At Sea cross represents one of the more important moments in the history of emeralds and a famous sunken treasure.
This cross, inspired by those found in the Atocha shipwreck, symbolize Spanish Colonialism and the catholic church as the new and old worlds collided.
The jewel showcases a historical technique from Europe called granulation. Hundreds of microscopic gold spheres adorn both sides, creating surfaces that appears to move. At the ends of each arm sits a baroque Muzo emerald. Their organic form and soft color remind us of their alluring and nuanced history.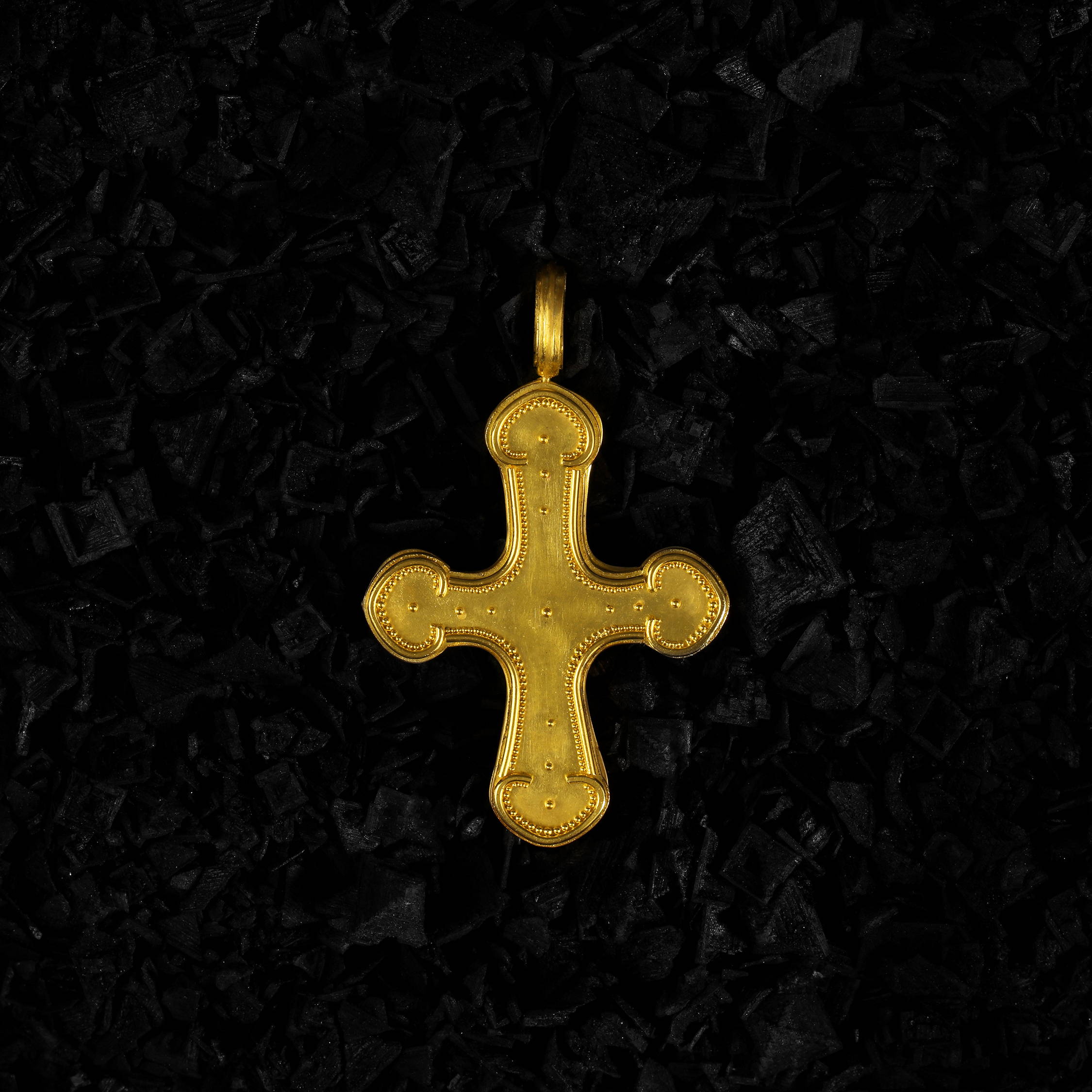 Roman Band: Muzo Emerald, 22k yellow gold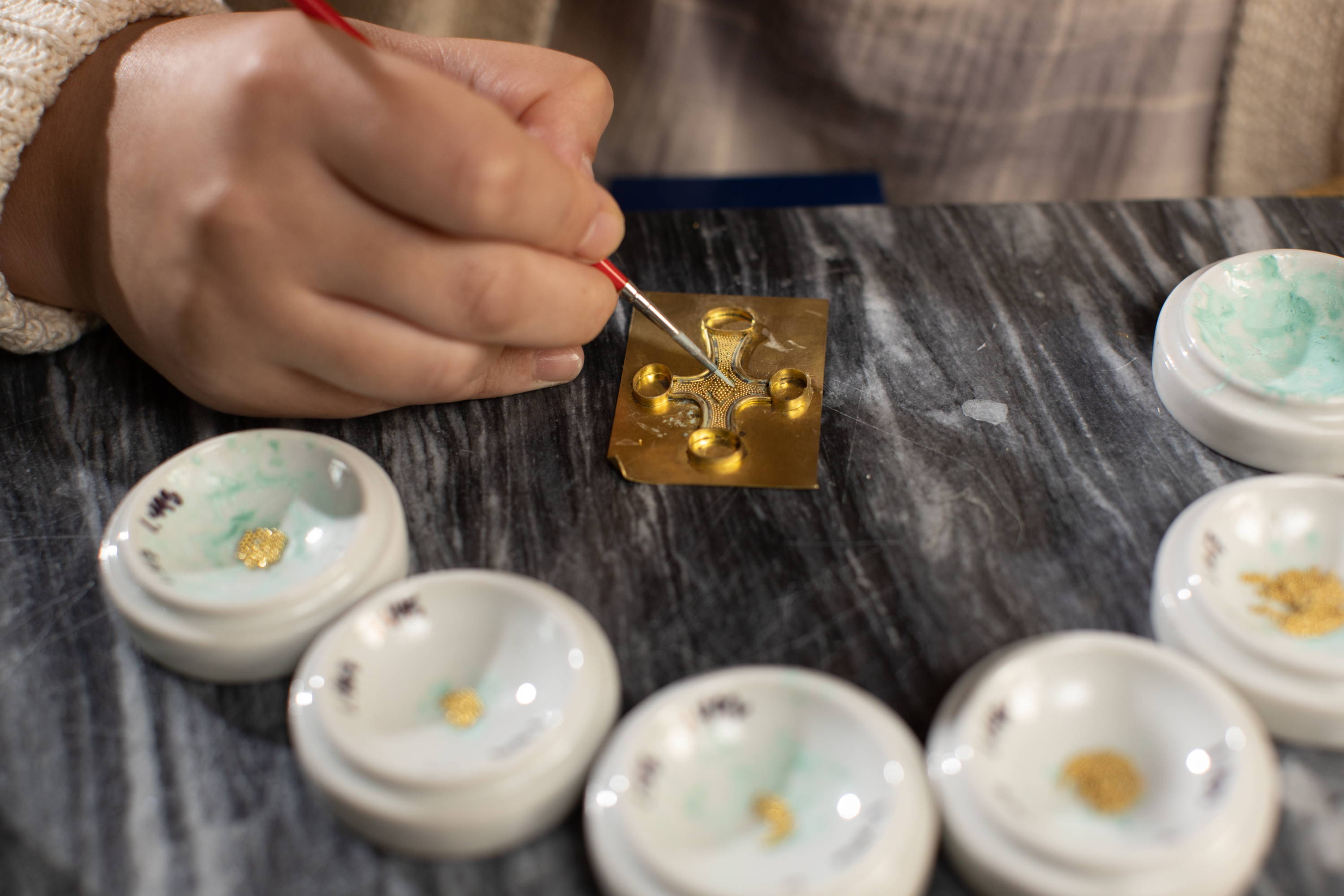 Loren working on the Colonial Treasure Cross in her Workshop
The New World
Loren as a student and young archaeologist was captivated by the histories and artifacts of the New World. She specialized in the pre-columbian cultures of Central and South America. When dreaming of this collection she wanted to honor the cultures she had spent years studying. Two jewels showcase this colorful history prior to Spanish colonialism.
The Mochica earrings highlight a prominent pre-columbian shape, the fan. While the historical pieces were never worn as earrings, the upturned edge and large velvety gold surface make for an elegant earring. Golden Akoya pearls adorn the edge, a nod to Moche jewelry designs from 500AD.
The Sipan Tassel earrings celebrate South American gems. Natural matte finish turquoise beads make up a full tassel that sit beneath matte gold caps. Two Muzo Colombian emeralds are the centerpiece of the design.  
Craftsmanship is of the utmost importance to Loren. She sculpts each jewel using only hand tools and an extensive knowledge of ancient jewelry making techniques.